FOR SALE !
Featured Boat of the Month
-SOLD-
FOR SALE: 1986 LAKE AND BAY POWERED BY 1999 VMAX YAMAHA 200HP BOAT RUNS 73MPH READY TO FISH $9,500
CALL 305-942-3777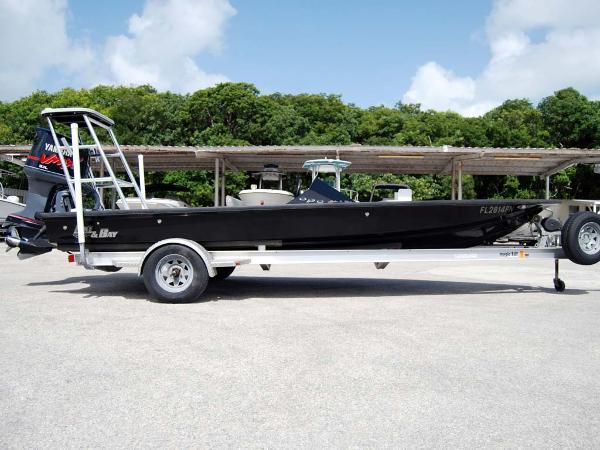 HyrdroStream 1983 Vector 17 ft. 200hp. v-6 low-water pickup...
The whole boat has been completely re-done. completed for about 1 year.
New transom replaced with 1 1/2 thick composite board high strength to weight ratio (never rot or water log) new 5/8 thick floor, fiberglass both sides before intallation. New quality seats,New carpet,New dual steering,Hot foot.New battery. I have installed a 20+gal.bow tank for bow weight! Has two New 9 gal. carry-on tanks.Come with two props 24 and 28 over the hub quiksilver stainless props. Jack plate. Galvanized trailer. Motor has good compression on all six.New water pump! New seals in the lower unit. A MUST SEE!... I can send more pics...I would be happy to answer any questions. Serious inquries only!! $6,200.00
Call 305-942-3777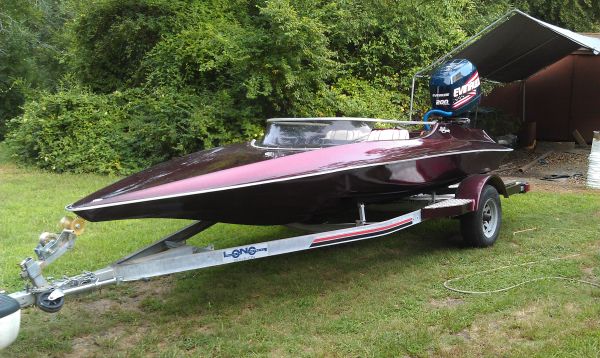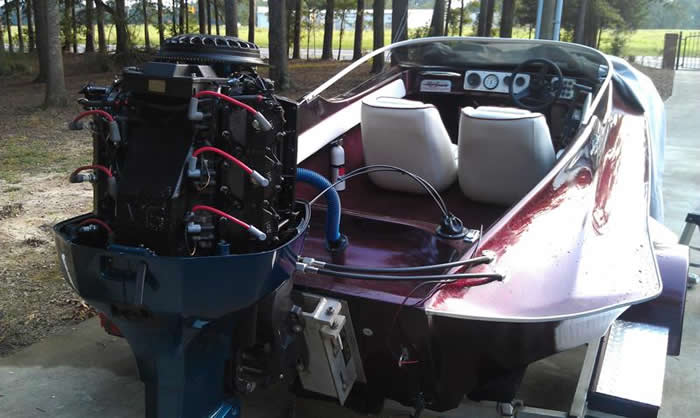 -SOLD-
2009 21ft. Xtreme
This is a custom made boat by Xtreme in Miami. The boat comes with complete Fine Line interior top to bottom. It has all Livorsi Carbon Fiber superchrome gauges, and boat is imaculate. I am the original owner and the boat comes with a new aluminum I beam trailer with custom wheels and tires. The Engine was a 2008 Mercury 300XS 20", Imco wingplate steering. Boat ran mid to upper 90's
For sale without power but includes all steering and rigging for 23K OBO or possible trade
Call 305-942-3777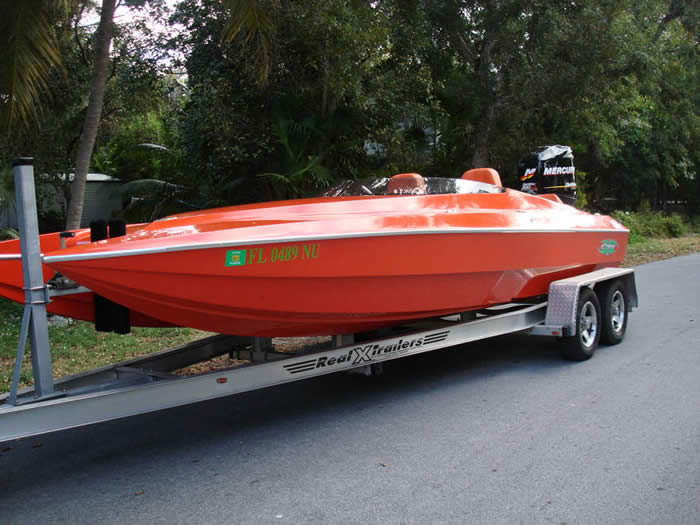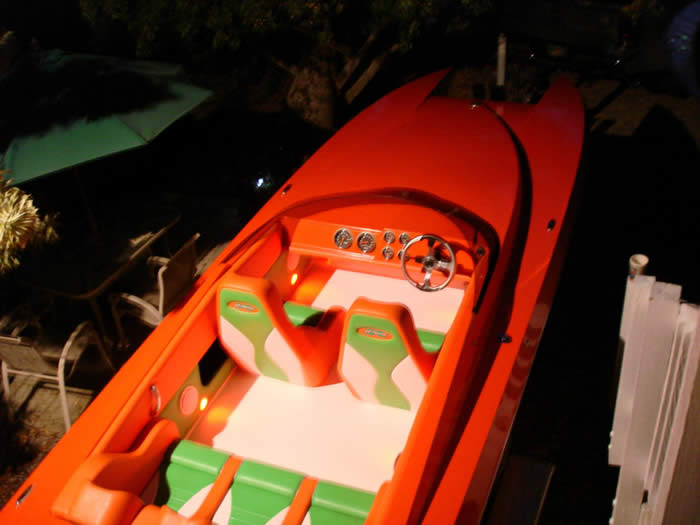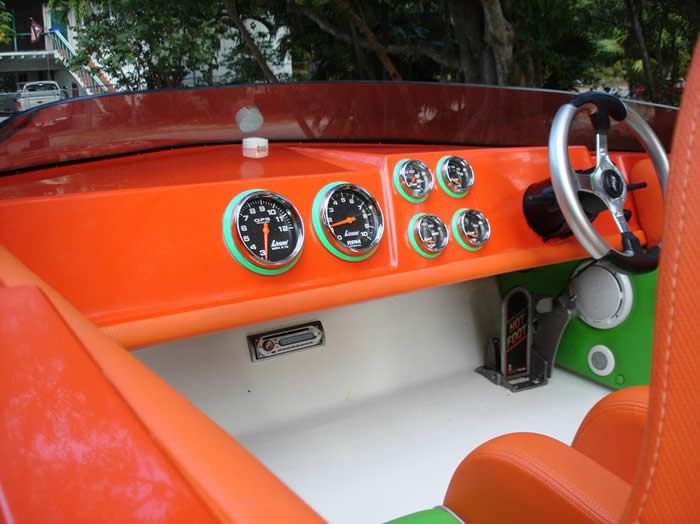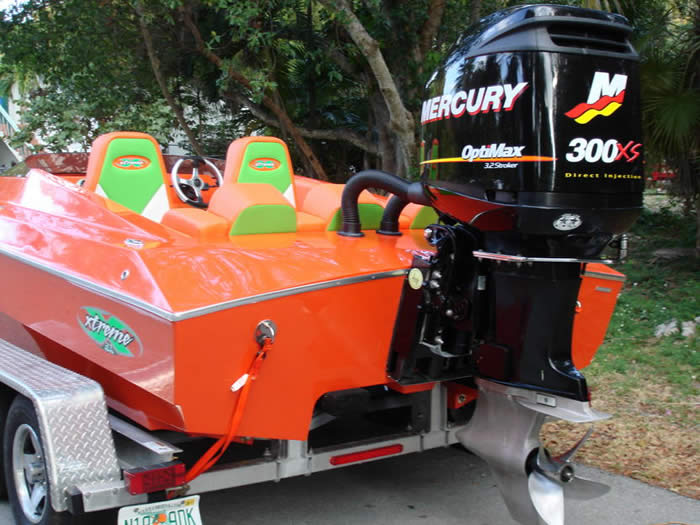 1980 15ft. Archer Craft Flats Boat with a 70hp Johnson with power trim, lower water pickup gear case, glass reeds, new steering, throttle and gear shift cables it's turn key 50mph flats boat comes with a nice trailer $3,000 or possible trade call 305-942-3777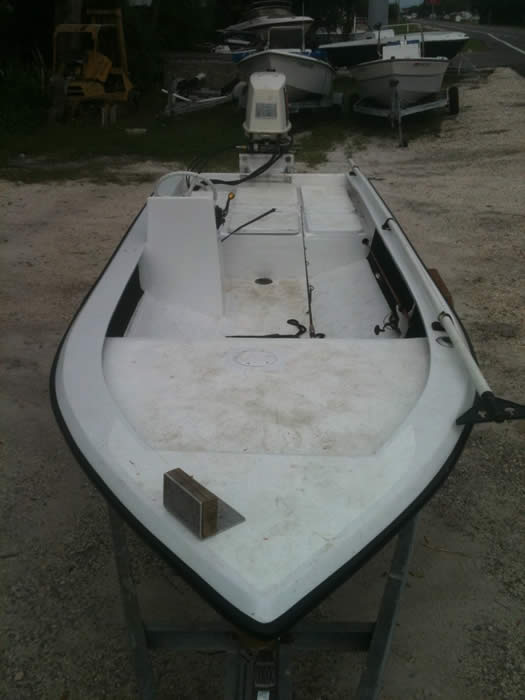 1977 26 ft. Trojan Boat Huge cabin, alumium bracket, alumium dual axle trailer,
No Power, Great weekend family boat!
$12,000 O.B.O or Trade
-SOLD-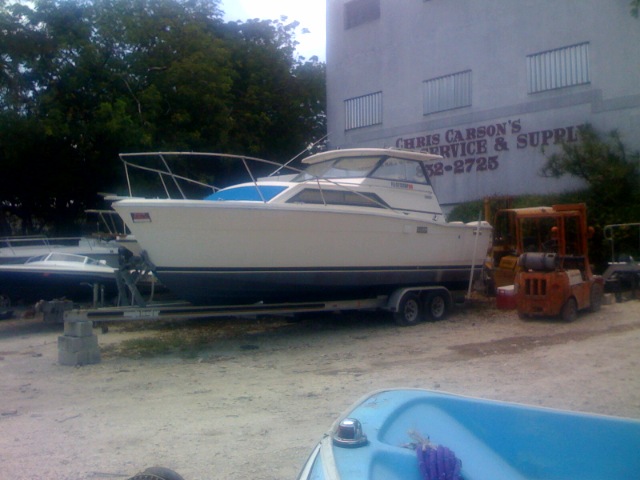 1984 17ft Hydro stream Valero
Runs 80 mph
Powered by a 1990 Merc. 2.4 liter 200hp.
-Hydraulic Steering
-White Face Gauges
-Jack Plate Low water pickup
-Lots of extras
$7,000 O.B.O or Trade
-SOLD-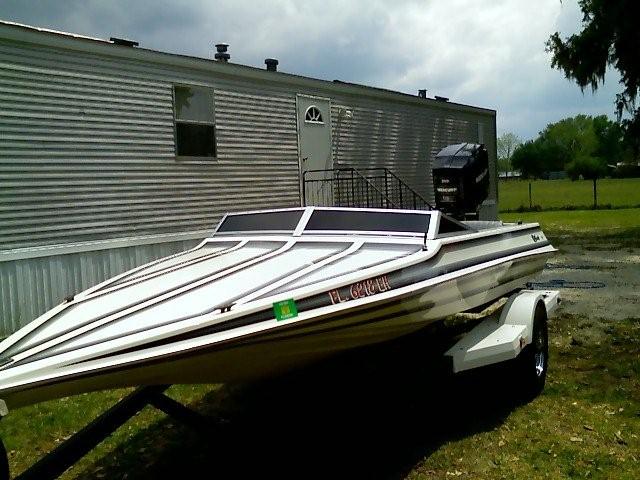 Call us for all your high performance needs, powerheads, reeds, porting work, lower units, computer program upgrades. If you want to go fast or faster we are the people to talk to call or email us for more details.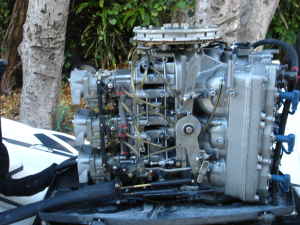 Feature Outboard's of The Month
2000 115 hp. Mercury Outboard
Used but Very Clean, Low Hours, Perfect compression
$2,500
-SOLD-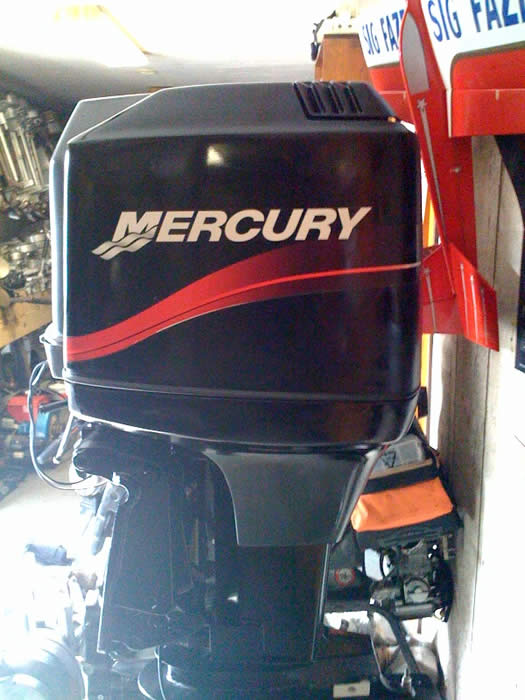 1997 175 hp. 20 inch Mercury Outboard
$6,000
-Motor is completely remanufactured from lower unit to powerhead
-Comes with a 1 yr. warranty 100%
-We will give you money or rigging for free with your trade in
-SOLD-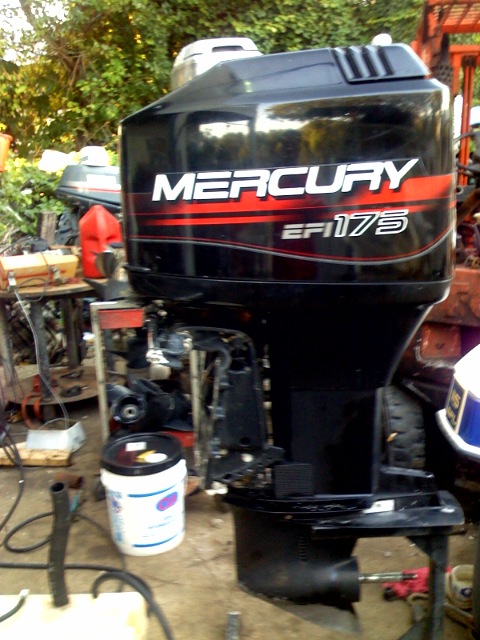 225 hp. 3.0 25 inch Mariner by Mercury Outboard
$6500.00
-Motor is completely remanufactured from lower unit to powerhead
-Come with a 1 yr. warranty 100 %
-We will give you money or rigging for free with your trade in
-SOLD-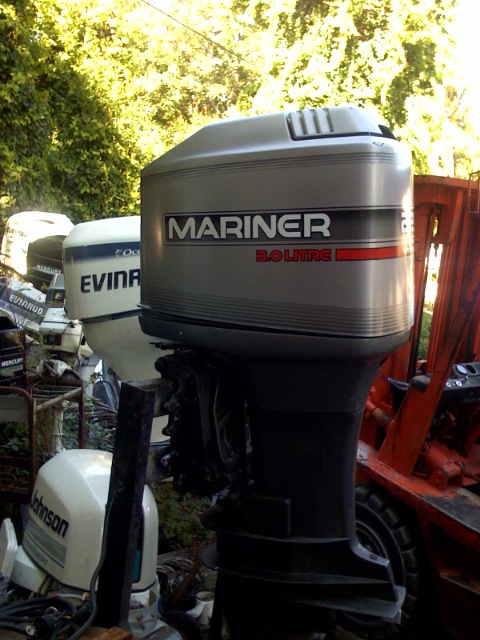 2007 15 ft. Ugly Boat made in Perry Florida
-The boat draws 2 ½ inches of water
-15ft. and 4 ft. wide
-Sea foam green color
-Comes with new trailer
-Custom 4 inch set back aluminum jack plate
-It has a 16 gallon live well located in the front of the boat
-2005 15 hp. Four stroke low hrs good condition with new prop
-Storage in front and rear of boat
$6000.00 or OBO or Trade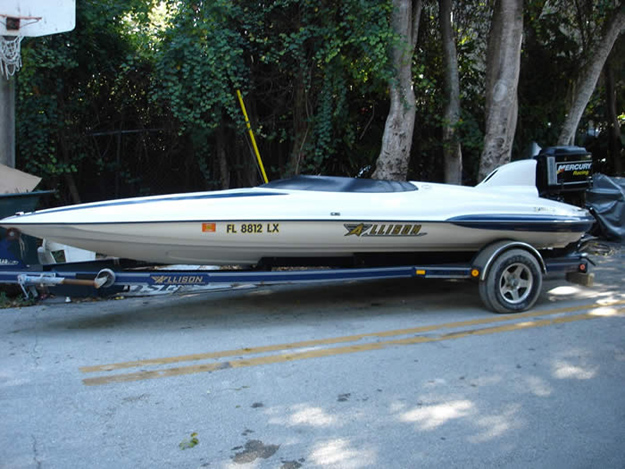 -SOLD-
2000 ALLISON SS2000 WITH TRAILER POWERED BY 2.4 LITER MERCURY!!!
MOTOR HAS:
-7 PEDAL FRONT HALF
-FIBERGLASS LAND AND SEA REEDS
-LITE WEIGHT FLYWHEEL
-HEADS HAVE BEEN MILLED 0.30
-150 PSI OF COMPRESSION ON ALL 6 CYLINDERS
-EXHAUST HAS BEEN MILLED AND HEAVLY PORTED AND POLISHED
-BOB'S MACHINE SHOP EXHAUST TUNNER
-BRIDGE PORT ELECTRICS WITH NO REV LIMITER
-NGK PLUG WIRERS
-VOLLISITY STACKS
-BOB'S LOWER WATER PICK UP GEAR CASE
THE SS2000 ALLISON
-NO SCRATCHES, GREAT CONDITION, SAT UNDER COVER IT WHOLE LIFE
-ALL GAFFERIE GAUGES, BRAND NEW SEA STAR HIGH PERFORMANCE HYDRO STEERING.
-10 INCH SET BACK WITH ALLISON HYDRO JACK PLATE
100 MPH BOAT A RUSH TO DRIVE AND RIDE IN!!!! BOAT WILL SELL FAST $21,000 O.B.O OR OPEN TO POSSIBLE TRADES..CALL FOR MORE DETAILS!!!!
Cars & Trucks & Bikes
For Sale
1987 Honda Shadow 1100
With only 2,000 miles on the bike!!
Great gas mileage, great bike!!
-New tires
-New seat
-New pipes
$2,000 O.B.O. or Trade
-SOLD-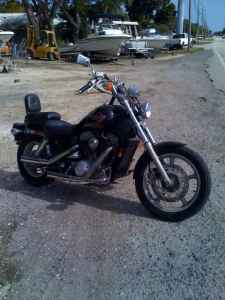 1987 Mustang LX 302 Carb. 5 speed 3.73 gears
54,000 miles Cold Ac $7500
-SOLD-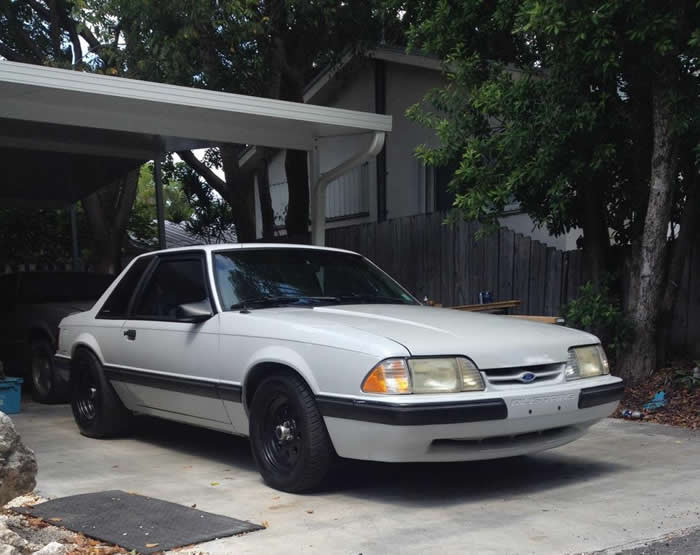 1979 Chevy Malibu Hot Rod
Car is from Arzonia so no rust
-Air Bag Suspension
-17 inch Torque Thrust Wheels
-Too many extras to list
$7,000 O.B.O or Trade
-SOLD-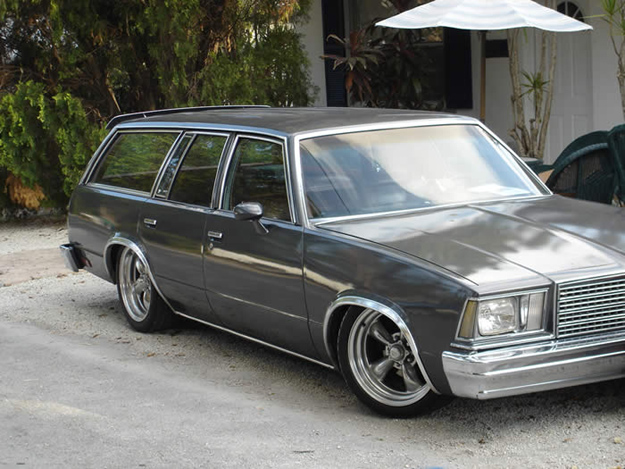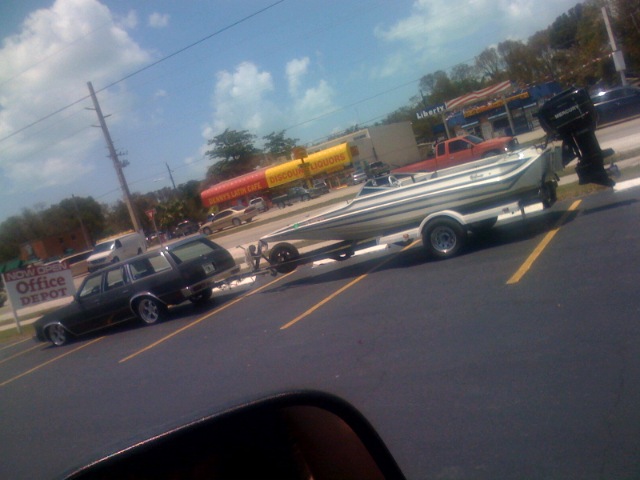 1987 Chevy Camaro RS
-350 Small Block Summit Crate Motor
-Edelbrock Carb. and Intake
-Full Mac exhaust, header, y pipe and cat back
$2,900.00 O.B.O. or Trade
-SOLD-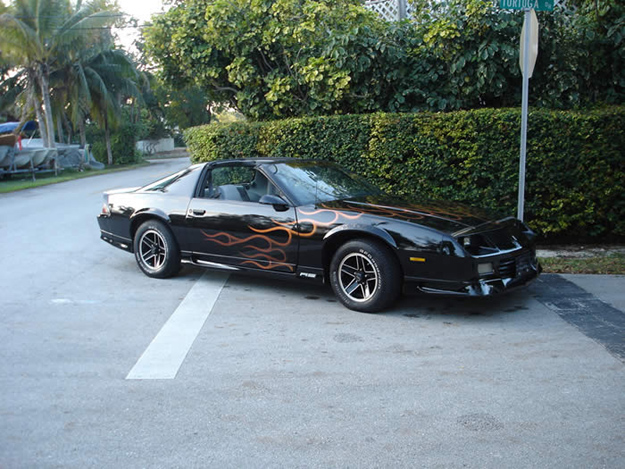 1980 Chevy Boxed Malibu Pro Street Pro Built Car
-Small Block with B&M Blower-
-Tubbed with Full Roll Cage-
-Set up for 1/8 mile-
$15,000.00 O.B.O. or Trade
-SOLD-